Long-Weekender-Plus-Canopy-Power-PC
Hybrid-Tray-and-Canopy-PC
tradesman trailers slider pc
12-month-interest-free-pc
Long-Weekender-Plus-Canopy-Power-PH
Hybrid-Tray-and-Canopy-PH
tradesman trailers slider ph
12-month-interest-free-ph
MW TOOLBOX, CANOPY & TRAILER WA
At MW, we are committed to provide our customers with the best canopy solutions for camping, touring and 4WD purposes
.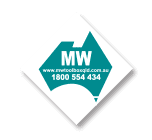 Locally Build
All MW custom build products are proudly locally made in Perth, which means all works are designed, manufactured, delivered locally with Australian locally sourced materials.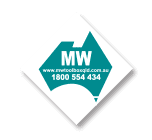 Flexible Design
Our specialty of custom built design enables our customer to achieve a fully custom built solution to suit its individual requirement without a hefty cost.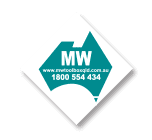 Quality Material
All our custom build products only use marine grade aluminum which has very good corrosion resistance to seawater and marine and industrial atmosphere. It is a medium to high strength alloy with medium to high fatigue strength.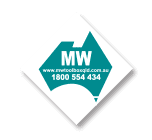 Extra Security
MW manufactures our own high security locking system which complied with AS4145.2. It provides more than 5,000 key combinations.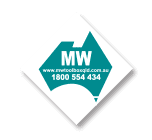 Longevity
Concealed lid & frame structure, tougher with full length stainless steel piano hinge and internal structural frames ensure quality and durability of all MW products.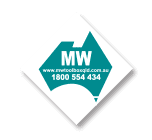 Nationwide Warranty
All MW custom built products come with 5-year structural warranty against faulty workmanship. Standard stocks are covered by two years warranty for material and/or structure as well as one year for spare parts (Lock, Gas Strut, Hinge, Bolts) from the date of purchase.
MW started as a small workshop in Sydney back to 1999. With more than 20 years industry expertise and experience, MW has become the market leader in design, manufacturing and distribution of aluminium canopies, toolboxes, trailers and other aluminium products. As a national company, MW retail network is composed of 26 retail shops covering most of the Australian population. Each year, we manufacture in excess of 100,000 products. Among those products supplied to the market, a large proportion is custom-built. We are proud to be the manufacturer and supplier with the most flexibility in design and the shortest average turn over time. Not just focusing on our own retail coverage, MW has always been pushing its boundaries further by building up partnerships with other business. We strive to provide our partners with the best consultancy services and the latest updated leading products in order to grow and succeed together. Despite a strong retail customer base, MW also attaches importance to corporate fleets. Our corporate team works closely with fleet customers to ensure the products provided meet all the clients' requirements and time frames. With our national wide coverage, the corporate team is always able to provide our fleet customers with truly hassle free warranty, support and services. MW always focuses on employees trainings. Employees from different departments have been participating all sorts of short-term and long-term training programs while they are working for MW. It is always believed that the employees with better training will deliver higher quality services to customers. MW also has its own R & D department which helps developing new products and enriching its existing product lines. With new products being continuously introduced to the market, we believe MW will stay at the leading position in the industry.